Why Trade Forex With MetaTrader 4? 8 Key Features To Get Started
Planning to start trading forex online? Let's begin by saying that you're in luck! With the rise of forex brokers with advanced trading platforms, we can all agree that today's forex traders are more privileged than the past generation of traders. You can monitor the markets and conduct various trading activities like technical analysis and charting smoothly. All you need is your mobile device or computer, and you can trade global markets from the palm of your hand. 
The thing is, not all forex brokers are created equal. When choosing the right forex broker for you, their trading platform should be one of your major considerations, as it's the gateway between you and the trading markets. Trading with a platform with a poor user interface and outdated features in today's tech-savvy era could be enough to make you lose money. 
You can't afford to miss out. So when a forex broker starts their pitch by saying you're going to trade using the world's most popular trading platform? Take it as a bright green flag that you're signing yourself up for a great deal. 
We're talking about MetaTrader 4 platform. 
What is MetaTrader 4 and Why Should You Trade Forex With It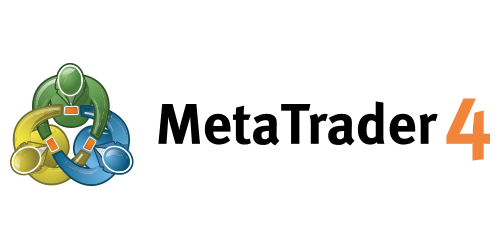 MetaTrader 4 (MT4) is a revolutionary trading platform designed for Forex and futures trading. It is rich in stunning features, allowing you to conduct a wide range of trading activities on one interface. These include charting and technical analysis, monitoring the markets, and automating trades through Expert Advisors.
With MT4, you can tap into a mix of robust analytical technologies and leading trading tools that enable you to implement even the most complex technical trading strategies.
In this article, we'll share some of the key features of MetaTrader 4 and how the platform can make your trading experience a lot better. 
1. Customisable and user-friendly interface
One feature that makes MetaTrader 4 platform unique is the ability to customise charts in a way that would complement your trading strategies or market volatility. You can modify your interface, including the layouts and colours of technical indicators to suit your trading setup and manage trading signals. 
You can also add your own technical indicators in addition to the indicators already written into the system, 
2. One-click trading function
Time is critical in financial markets, and the ability to directly trade off the charts is a valuable feature. The one-click trading function in MT4 allows traders to effectively capitalise on trading opportunities. 
With MT4, you can send trading orders straight from the chart with a single click. Quick trading functions allow you to place trading, limit and stop orders, take profits, and set stop-losses without any compromise. You may also set multiple trading alerts. 
3. Profiles and chart templates
Do you trade a variety of asset classes? Do you also employ multiple trading strategies for different financial markets? If so, then MetaTrader 4 is ideal for you. With MT4, you can create separate profiles you can seamlessly switch between.
4. Pre-installed indicators
MetaTrader 4 is pre-installed with over 60 technical indicators from MT4 chart providers relating to trends, oscillators, and trade volume. You also have access to the Metaquotes MQL5 community and identify trends like Bollinger Bands and moving averages in a well-timed manner. 
5. Expert Advisors (EAs)
Want to take a break from routine trading and market analysis without missing out on a strong trading opportunity? One of the major features of MetaTrader 4 is Algorithmic trading, also known as automated trading or AutoTrade. Such features allow you to develop, test, and apply Expert Advisors (EAs) or automated trading robots and a significant amount of technical indicators. 
EAs can analyse currency quotes and execute trading operations. They can automate your trading by using scripts uploaded to the platform which will then be carried out automatically. Reputable forex brokers with tight raw spreads and zero trade restrictions can provide the ideal environment for automated trading. 
6. Secured and convenient trading
Since forex is the largest financial market in the world in terms of turnover, traders want to have added security. MetaTrader 4 meets the highest security standards with 128-bit encryption. Data exchange between the client terminal and the platform servers is encrypted, providing secure trading and protecting your trading accounts. 
Traders can easily deposit and withdraw funds using the client portal, and change leverage levels. 
7. Compatibility

Forex traders using the MT4 platform also benefit from its compatibility across several devices and operating systems. You can trade using your preferred browser via WebTrader or download MetaTrader 4 for Windows and Mac OS. There are mobile versions designed for iOS and Android devices as well. 
8. Compact and light
While it's a feature-rich platform with added customisation options, the software is light and won't overload your systems. It won't cause your computer speed to lag, making it ideal for fast-paced trading in volatile markets and immediate execution. 
Author Bio: Carmina Natividad is one of the resident writers for FP Markets, a global Foreign Exchange (Forex) and Contracts for Differences (CFD) broker in Australia. Writing informative content about trading, investing, and personal finance is her cup of tea.